High Holy Day Appeal 5784/2023
There is never any shortage of deserving causes for our charity donations, and this year we have chosen two that we feel are particularly worthy of our support. Please contact us to make a donation to these causes via our community.
Meketa
Many Ethiopian Jews were airlifted to Israel some years ago as war and poverty tore the land of their birth apart, but the rescue mission ceased leaving thousands trapped in great poverty. The Israeli authorities occasionally allow a few more to enter Israel, but deny thousands the right to make Aliyah on the grounds that they are not halachically Jewish. Some are descended through the male line, while others are descendants of those who were placed under enormous pressure to convert to Christianity, but have returned to their Jewish roots.

The Jews left behind are in Gondar and Addis Ababa and have very little at the best of times. Many expected to be on the next plane to Israel more than twenty years ago, having given up their homes and possessions. They remain in abject poverty and at physical risk as battles continue between government and regional forces. Some have no taps or running water, but cannot risk leaving their compound while battles rage.

Meketa is a British charity which enjoys the support of Rabbi Sybil Sheridan. It works to bring the plight of the Beta Israel to the notice of the Jewish community, provide education and training for Jews in Ethiopia and help families have enough water, food and medicine to survive. The needs of the thousands affected are both great and immediate and Meketa is able to send help through its partner organization. But it needs money to be able to arrange supplies.

All of Israel are responsible for one another and it is our duty as Jews to help those in need. Members are invited to help this worthwhile charity in its work.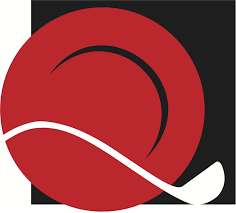 Peterborough Soup Kitchen
Peterborough Soup Kitchen is a local charity for homeless and disadvantaged people from in and around the city. They operate a van serving hot soup, food and drinks throughout the year, whatever the weather conditions. Their dedicated teams of volunteers operate 52 weeks per year, 7 days per week, collecting, preparing and handing out food to between 35 to 60 clients each day. They have no paid staff, just committed volunteers, and cannot survive without monetary and food donations from their supporters. 100% of money donated will be used for the core activity of the charity.

It is a sad reflection on the state of our society that this charity continues to be required, but as it is, it is a very worthwhile charity for us to support.